Years ago, a local ad agency handed out little buttons that read "Eschew Obfuscation" to pitch their creative services. Eschew Obfuscation means avoid confusion. This button remains one of my favorite business promotional items because those two words together capture the essence of good writing. If I had been in the market for an ad agency, I would have hired them on the spot.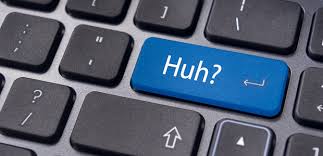 Those of us who write for a living – actually, those of us who write anything, period – can fall victim to filling scripts or presentations or e-mails with clutter words in an attempt to sound more authoritative or wittier. Readers or viewers get bogged down searching for the message in the quagmire of unnecessary descriptive terms. You lose them and you don't achieve your project's mission.
I'm asked what I do to shift between writing for different media or for different audiences. There are cardinal rules, such as knowing your audience, identifying the objectives of the work and using those objectives to meet the end goal. Right up there is also writing to make each sentence count. This is the case no matter what I'm writing.
Someone even asked me "how do you write for millennials?" as if there had been a generational evolution in comprehension I might have missed. I had to look up how because quite honestly, I did not know the answer. Turns out I've been doing it all along: No matter what the audience demographic, people crave clarity.
Whether for a video production or corporate event production, using crisp, clean and precise language is my goal with every script I write. It is okay to get illustrative – when it appropriately adds personality or color to the piece. I self-edit and I also have others provide feedback, which reminds me not to fall in love with my words. I'm not writing for me.
A lexical fact: The average active vocabulary of an adult English speaker is around 20,000 words. Promise yourself not to use them all in the same work. When writing, use words sparingly and judiciously. Eschew obfuscation. Get it? You will. And so will your audience, quite clearly.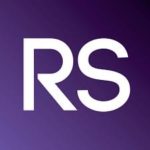 I recently attended the annual Realscreen Summit in New Orleans. Realscreen is the premiere industry conference for the non-fiction television industry. The event brings together Network Executives and Producers from around the world for four days of panels, pitching and networking. Each year during the conference, Executives from the top non-fiction networks—including History Channel, National Geographic, Travel Channel and Smithsonian, share details about the type of content they are looking for. Producers then have the chance to pitch new show concepts. It's an exciting opportunity for Producers of all levels—from first-timers to journeymen—to gain rich insights and pitch their best ideas to key decision-makers. 
This was Impact's third year to attend Realscreen. Each year provides the opportunity to learn more about an industry where we hope to expand and allows us to pitch our own unique ideas and in turn, receive valuable feedback from some of the top contacts in the industry. In anticipation of this year's conference, our team developed several exciting show concepts covering a diverse range of topics including history, travel and cars. We were excited to have the opportunity to pitch our favorites directly to History Channel and MotorTrend.
Key Takeaways from the Summit
Even though people are consuming more video content than ever, the way they consume it is being spread across many more outlets.
Just as the big three networks had to learn and adapt when cable came into existence with all of its options, now the "traditional" cable networks are having to adapt to the new Over the Top (OTT) services.
US TV viewers quitting cable in favor of various Video on Demand (VOD) (both subscription and advertising supported) outlets increased by a dramatic 32.8% in 2018 (from 9.8% to 12.9% of the population – Source: eMarketer, July 2018).
New players like YouTube TV and Disney+ are entering the VOD arena.
VOD services like Netflix and Amazon Prime are committing large budgets to acquiring content while Cable networks are forced to be more selective, making their budgets work harder.
Producers bringing new programming ideas to market are working in a more competitive arena than ever.
Impact is best known for our innovative meeting and event production, video production, exhibits and interactive multimedia, all of which require the ability to captivate an audience through powerful messaging and storytelling. It is because of these abilities that documentaries are a natural fit for Impact's creativity and experience. In fact, several members of our team have substantial experience in this field and know just what it takes to succeed. Emmy-award winning Producer/Writer Sarah Pagura has produced over 25 hours of non-fiction content for major networks including CNBC, Biography, History Channel, Weather Channel and National Geographic Channel. Associate Producer Melissa Bentley worked on A&E's incredibly successful series First 48, and our Director of Photography Craig Toussant got his start in production at VH-1 and MTV.
Realscreen 2019 was a great opportunity to visit New Orleans, make some new friends and contacts, and take a great deal of knowledge away about the non-fiction television industry. We look forward to hopefully sharing some news about exciting projects in the future!